Services
Call for an appointment with Lynne call 602-569-6078.
VIP Option:

A completely personalized 4 1/2 hour session – designed to address your interests and concerns

– to include a body scan, a reading, ThetaHealing, block and limiting belief removal, downloads crafted just for you, access bars, a guided meditation, and finishing with a future reading. In person: Includes a vegetarian lunch. Zoom option available.

 $4,000 value: yours for just $1,500 Summer Special: $750

– New and improved: add a labyrinth walk, guidance and processing followed by a fabulous lunch at a lovely tea house in Carefree, AZ. All this yours for just $2,000 Summer Special: $1000.00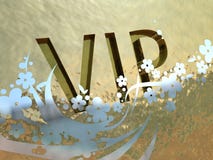 ThetaHealing®

An intuitive process to address your interests and concerns. Together, we will create the changes you desire and empower you to reach your goals and dreams.
You can
present a question or problem area

to address or

ask for a scan

to help decide where you want to start.
Guidance and discussion will take the session to amazing outcomes and bring you resolution, peace and clarity.
We can change limiting beliefs and patterns. We can add new positive feelings.
ThetaHealing improves relationships, work conditions, old issues, and health conditions.
So much is possible. Just ask.
Intuited Reading
Bringing forth messages from loved ones, pets, guides, teachers and angels, all guided from the 7th Plane, the highest consciousness available. Hearing from spirit brings us comfort, guidance, and allows us to experience the connections that show us we are never alone. You are welcome to ask for messages from those you wish to speak with. You can find resolution and solace with those who have passed.
Having your Bars run is a nurturing and relaxing treatment to facilitate change in all areas of your life. Bars slows down the brain waves allowing behavioral patterns, belief systems, limitations and points of view from childhood and other lifetimes to be released. By getting your Bars run you are literally changing the probabilities of your future.
Bars sessions are extremely restful with nothing required of the client. With Access Bars there are 32 points on your head which when gently touched, effortlessly and easily release anything. It is an incredibly nurturing and relaxing process undoing limitations in all aspects of your life that you are willing to change. This healing modality assists you to change many aspects of your body and life including sleep, health and weight, money, sex and relationships, anxiety, and stress. At worst you will feel like you have just had the best massage of your life. At best your whole life can change into something greater with total ease.
Click here to visit the Access Bars® website for more information
Access Consciousness 

®
 

Energetic 

Face Lift
The Access facial is a wonderful way to rejuvenate the face and reverse the appearance of aging; the technique can create similar effects throughout the body.
The process involves touching the specific 27 points on neck and face which leaves you looking lighter, brighter and refreshed.
To feel and look younger without injections, or creating trauma to your body! It is kinder, gentler and easier on you and your body. How does it get any better than that? 
Access Consciousness®  
Trauma Release 

Healing Session
A one hour hands on energy healing process for when the body has been traumatized. It also helps with unresolved pain, restriction of motion, repeated trauma, repetitive stress disorders. 

Create ease and comfort for your mind and body with this treatment. Can be done during an Access Bars session too. 
Pricing for Services
Call for an appointment with Lynne call 602-569-6078.
1 Hour Session
Cost $200 (Save money by purchasing a package of 2 or 3 healing sessions)
(ThetaHealing, Access Bars, Intuited Reading, Access Consciousness Trauma Release or Access Consciousness Energetic Facelift) 
2 Hour Session
Cost $380 
(ThetaHealing, Access Bars, Intuited Reading, Access Consciousness Trauma Release or Access Consciousness Energetic Facelift) 
3 Session Package
Cost $540
For any of the 1 hour services.
Your most efficient option – keep the change process moving for the greatest gains.
90 Days with preferred access
Cost $1500
Cost $1500
VIP Day
Cost $1500 – Summer Special $750.00
4 1/2 hour session – completely designed to address your interests and concerns.
Add labyrinth and tea house experience:  
Cost $2000 – Summer Special $1000.00
Cancellation Policy
Please use all packages within 2 months of the purchase date.
Note: Please make all payments for private sessions done by phone or Skype at least two days prior to an appointment or the session will need to be rescheduled. Thank-you.
I appreciate your respect of the 24 hour cancellation policy to allow another person to have your scheduled time and avoid paying the session fee.